We create opportunities and empower thought leaders to succeed & develop Tampa Bay into a national entrepreneurial focal point.
For the last 8 years, we have been working to build our entrepreneurial community here in Tampa Bay. We do this by running events that give entrepreneurs and thought leaders a platform to work together. These events have provided education, resources, networking, and launchpads for countless startups. As a not for profit organization, we operate for the community, by the community.
We've been here for 8 years doing what we love and building our entrepreneurial community into what it is today!
Connections
We believe a single connection can change the course of your entire business. We work to make connections across Tampa Bay between individuals, businesses, governments, and resources.
Diversity & Inclusion
Because not only is it what makes Tampa Bay great but multiple viewpoints, backgrounds, and skill sets are what will take businesses and communities to the next level, both in innovating and problem-solving.
Talent
This is an amazing place to build a business. We need to have the talent to fuel those businesses. It is our job to showcase the attractiveness of the community to the best talent that is both already here and wants to relocate here.
Social Entrepreneurship
Giving back is what we do inherently. Giving back should be built into the framework of businesses.
Support
Mental health is important to us and we know how hard and lonely it is to be an entrepreneur sometimes. We work hard to support entrepreneurs on the individual level as they journey through building their businesses.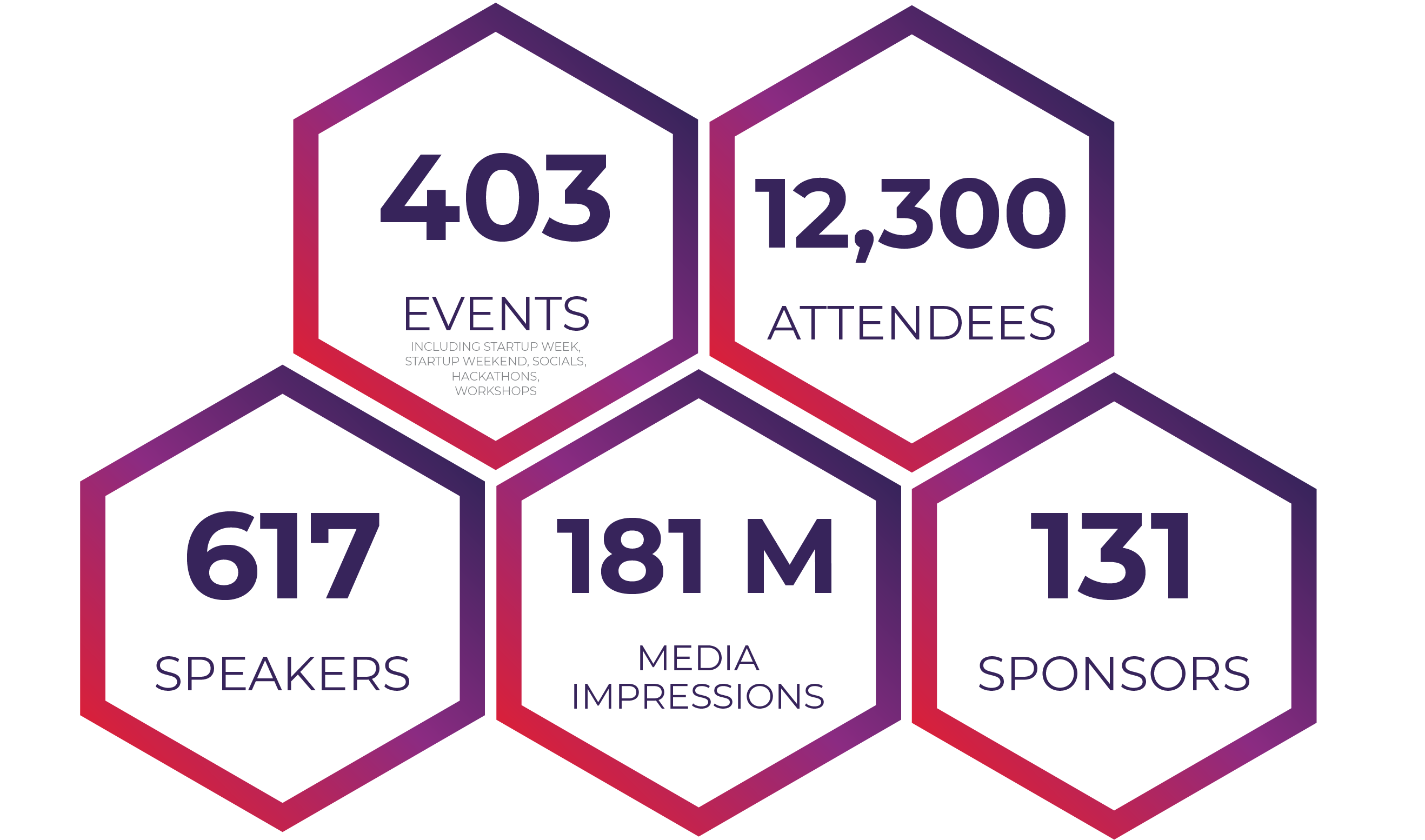 "Tampa Bay Startup Week 2018 revolutionized my life. I had recently dove head-first into my own entrepreneurial journey before linking up with the Tampa Bay Startup Week crew a few days before the event. I didn't really know what I was doing but they gave me the opportunity to be the volunteer coordinator, which I ran with. There is no better event to showcase the incredible entrepreneurial community that Tampa has to offer than Tampa Bay Startup Week. I am blessed to have had the experience; it will not be soon forgotten!"
"Entrepreneurs are a huge part of our community and the future of Tampa Bay. Tampa Bay Startup Week has been a great resource to the community, providing information and speakers that touch on all aspects of a business. We look forward to bringing a team of CPA's to Startup Week each year to mentor entrepreneurs."
"I am so grateful for TBSW. Once I started working my blog as a business, Startup Week spiked my interest. I first attended in 2016, spoke via panel with a talented friend in 2017, and had my own session this past year. The confidence I gained from attending enabled me to leave my corporate gig. The information I received and the connections I made have played such a big part in my everyday life! People that I have met through TBSW have become friends, colleagues, and even clients of mine."
"Startup Weekend brings people together. It's where I ended up meeting my co-founder. The idea I pitched eventually turned into a venture-backed business that was later acquired."
Interested in supporting Startup Tampa Bay?